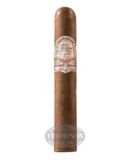 We all know about the major players and brands in the cigar industry but what about some of those lesser known cigars? Do they make sticks that taste just as good as a Cohiba or provide a smooth smoking experience that rivals a Macanudo? Although it of course depends on the cigar brand in question, yes, you can bet that there are quite a few very high quality lesser known brands of cigars very likely to make a very good impression. One such brand of smokes is known as My Father Cigars and if you haven't tried these high quality cigars yet, the following are three perfect reason why every aficionado needs to sample these very fine, full-bodied sticks:
High quality cigars: The fact that My Father Cigars are high quality premium sticks is probably the best reason for smoking them. They attain premium status by making use of select Nicaraguan filler and binder that come wrapped in a choice Ecuadorian wrapper for stellar results.
Made by Jaime Garcia: These excellent smokes are the creation of Jaime Garcia, the son of legendary cigar maker Don Pepin Garcia. When you try one of these excellent sticks, it becomes immediately obvious that Don Pepin passed on his cigar making knowledge to his son.
Created in honor of his father: Just like the cigar name says, Jaime created these cigars with loving, expert care to honor and show his love and admiration for his father. That level of respect and strong emotions come through to produce one of the very best full-bodied cigars you will ever experience.
Find great cigar deals on My Father Cigars and much more at Thompson Cigar today.