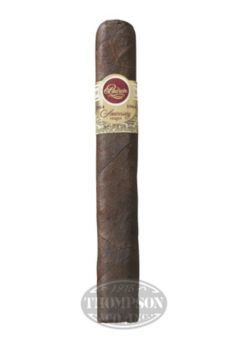 As aficionados, we strive to not only enjoy fine cigars, but we also do our best to play the best greens on the planet, travel to distant lands, and eat at the finest of restaurants. Many of us also enjoy the great outdoors and do so with fishing trips to local streams, lakes teeming with bass, and charters that go after billfish, Dorado, and other hard-fighting pelagic fish. One of the many great things about cigars is that they can be enjoyed while partaking in plenty of activities, including fishing.
While some of us go fishing at all times of the year, most of us do the majority of our fishing during the warm days of spring and summer. Fish are more active and it's a lot more pleasant to sit on a boat in sunny, warm weather than braving the freezing cold of the winter months. As fishing season kicks into gear, don't forget to stock up on cigars for all of your fishing trips. You don't want to go fishing without a proper set of smokes because they make your day much more enjoyable no matter how many fish you catch. Small cigarillos like Swisher Sweets are perfect for smoking in the great outdoors and especially while waiting for the fish to bite. However, you also want to bring a few special smokes like a 94 rated Padron 1964 Aniversario Exclusivo to celebrate after landing a record trout or huge marlin.
Find premium cigars for fishing for the best prices at Thompson Cigar today.